Maslow Capital complete two loans totalling £14m in one week
London, 04/10/22 – Specialist real estate development finance provider Maslow Capital has announced the completion of two loans totalling £14 million.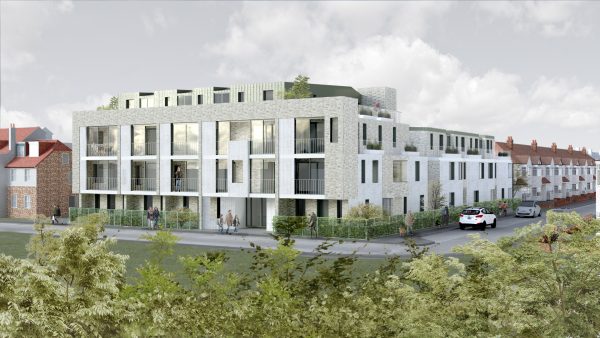 The first completion, a £5 million loan that will support the development of 25 highly affordable residential units, consisting of 1 to 3 bed flats and 4 bed duplexes. The project, which is located in Mitcham, Greater London will be delivered in a local authority with an undersupply of housing and a low development pipeline. In keeping with the developer's commitment to sustainable development, TPV solar panels, e-charging points and onsite cycle parking will make the scheme more energy efficient and less reliant on fossil fuels.
"We are delighted to support a scheme with strong ESG credentials that also satisfies the local authority's need for affordable housing. Completing this deal alongside another, in the same week required a real team effort and we are delighted to have delivered for our borrowers."Sky Mapson, Deal Originator at Maslow Capital, commenting on Maslow's Mitcham completion
Maslow's second completion involved the provision of a £9m facility for the delivery of a 96-unit BTR scheme in Peterborough. The permitted development conversion will reduce its environmental impact by removing the carbon cost involved in demolishing and rebuilding the structure, in addition to modernising the building's heating system and insulation.
"Permitted development conversions are a highly effective way of contributing to the UK's ongoing and long-term effort towards improving the sustainability of our housing. By continuing to lock in the structure's embodied carbon, this project will sustainably add 96 BTR units to an area in need of supply." Adam Wass, Deal Originator at Maslow Capital, Commenting on Maslow's Peterborough completion