Maslow Capital Marks Its Entry into the Irish Bridging Market with Swift €980,000 Completion
Maslow Capital, a leading provider of real estate finance, has announced the successful completion of its first bridging loan in Ireland. The €980,000 loan enabled Maslow's client to finalise the purchase of a spacious four-bedroom apartment. This swift financial assistance was particularly vital as the borrower faced a tight deadline, with the property being within its final notice to complete.
Leveraging their local expertise, Maslow's Dublin based Irish bridging team, led by Investment Director, Mark Collins and Frank Daly confidently moved forward, ensuring a seamless transaction process. Demonstrating their commitment to speed and efficiency, the entire transaction was executed in a mere 12 days, from application to completion.
The loan, structured at a 70% Loan-To-Value (LTV), facilitated the purchase of a spacious four-bedroom apartment in a prime Central Dublin location. This location, with its proximity to numerous bars, restaurants, and theatres, enhances its attraction with the property set to operate as a buy-to-let investment on a corporate let basis.
Maslow's Irish Bridging team successfully addressed various complexities, which included dealing with sponsors who were non-resident Irish nationals. The transaction highlights Maslow's ability to navigate intricate financial scenarios, combining its significant scale—which has supported the development of over €6bn worth of real estate projects—with the experienced local knowledge of its Irish team.
Maslow's entry into the Irish bridging market underscores its commitment to offer short to medium-term residential and commercial loans ranging from €300k to €10m+ in Ireland. Maslow's loan is part of an ambitious vision to expand across selective European countries, aided by Arrow Global's recent acquisition of the business.  By harnessing Arrow's comprehensive European asset management and servicing capabilities, Maslow aspires to significantly broaden its operational footprint across Europe.
"The property, with its proximity to iconic locales like Merrion Square and Grafton Street, represents the kind of prime real estate opportunities our clients are eager to tap into. This transaction is not just about finance; it's about recognising and facilitating a vision for prime living and investment in Dublin's heart. Our team's deep understanding of local nuances ensured we could confidently move forward, even with the challenges this deal presented."Mark Collins, Investment Director, Irish Bridging at Maslow Capital
"Maslow's first bridging transaction in Ireland represents a significant milestone for the business. While the 12-day completion showcases our efficiency, this was a fabulous joint effort between our local team in Ireland supported by Liam Lawlor and our central team in London. Having the local origination and credit resource on the ground allows us to be well positioned to be the go to specialist lender."Mark Posniak, European Lending Director at Arrow Global
"This transaction represents a great first deal for Maslow in the Irish marketplace. Arrow has huge ambition for Ireland and our proposition is strong and compelling. We look forward to bringing it to many more businesses and customers."Bryan O'Connor, Commercial Director at Arrow Ireland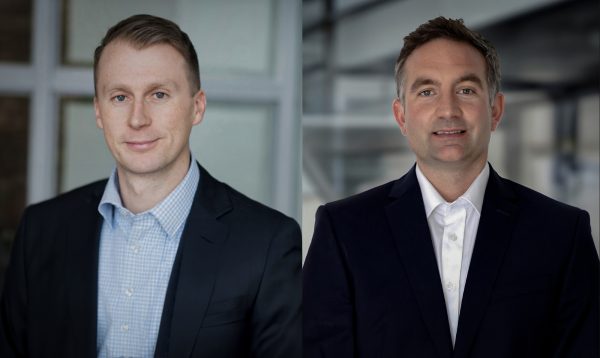 For enquiries around bridging finance funding opportunities in Ireland from €300k to €10m+, please contact a member of our Irish bridging team or learn more here:
Mark Collins, Investment Director, Irish Bridging: mark.collins@maslowcapital.com
Frank Daly Investment Director, Irish Bridging: frank.daly@maslowcapital.com